Bulletin Board
We will be closing at 3:00 pm on Friday, July 3rd and CLOSED on Saturday, July 4th!
Expert Articles & Advice
July 1, 2015
If you have an older home with a screened in porch, then the method used to install the screening is probably the same method that's been around forever. This usually involves stretching large portions of screening while nailing or stapling every few inches.
June 15, 2015
While a laser level is often used by professionals, it is practical enough for a homeowner to use as well. Below, we share a few things that laser levels can do for you. TypesThere are two main types of laser levels.
Special Offers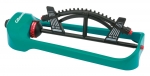 Create your own sprinkler pattern with this Gilmour Oscillating Lawn Sprinkler!
Valid 7/01 - 7/31/2015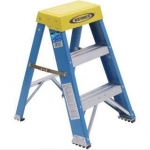 This fiberglass Step Stool has a large mounted top that provides a comfortable working platform!
Valid 7/01 - 7/31/2015